A couple of months ago, I wrote a quick piece about how when an asset breaks, then its broken.
I used $AAPL and $GLD as examples but the post really wasn't about those two names in particular even though I got some hate from Apple bulls and gold bugs.
What I was really focusing on was a general principle regarding assets that break down and how they just don't magically bounce back because those who are holding them hope they will.
This morning, $BBRY had a huge report after the launch of its new phones and it dissapointed in a big way.
This is a classic case of if it breaks than its broken so if you're holding and hoping, well, you might get something, but more likely the stock will continue lower regardless of the short interest because it is broken.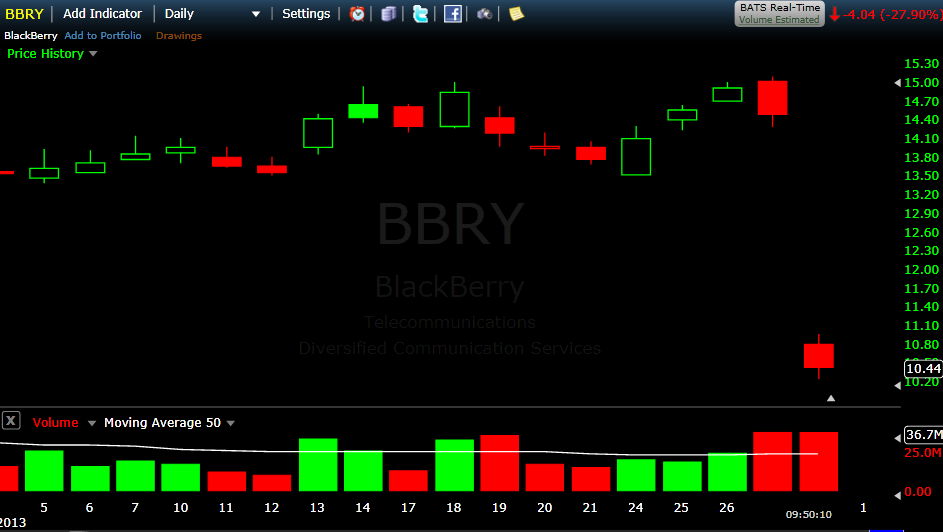 Related: When An Asset Breaks, Then Its Broken