As the awesome Joey Kunkle noted this morning, last Monday saw a huge call buyer in $BKS.

Reviewing last week's $BKS chart, we are able to speculate further that someone may have known something before news of $MSFT's investment was made public this morning and was trading off of it.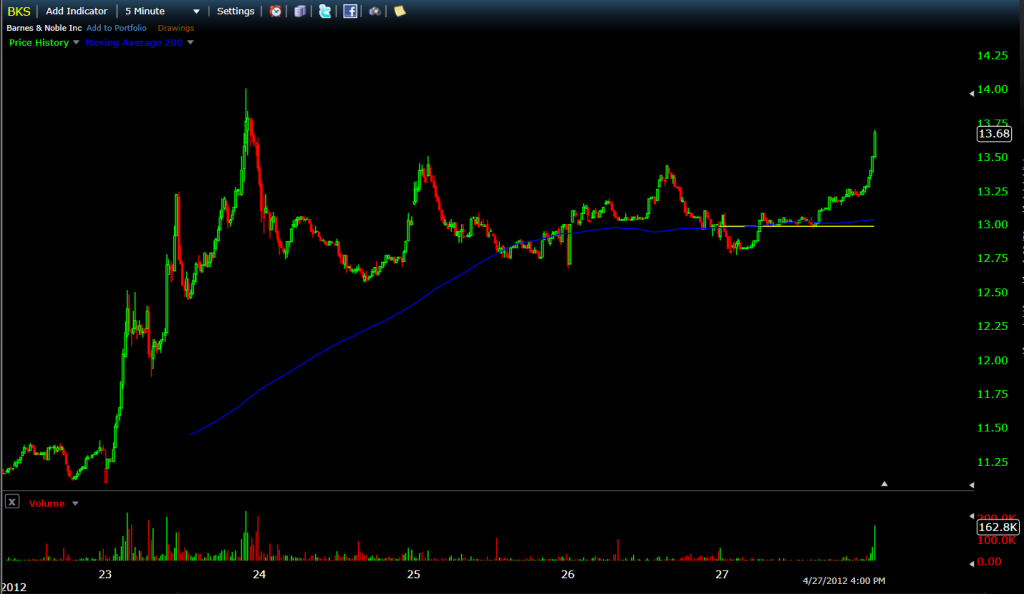 While I don't condone insider trading and find it as abhorrent as most, I also recognize that information flow has always occurred this way and likely will continue to.
The upshot here is that those who analyze options and price/volume behavior with a keen eye on unusual activity can gain an advantage that is fair as they are observing publicly available data.