For a while now, we have thought of StockTwits as an organic farm system which uncovers incredible market talent and provides a platform for them to be heard by others obsessed with markets and who crave great ideas and quality analysis.
There are a ton of gifted market participants who have never appeared in the usual unreliable media sources and they are getting their word out one message at a time.  This is my favorite part of the gig, connecting with experts in specific areas of finance and watching them grow relationships and a following. It is profound.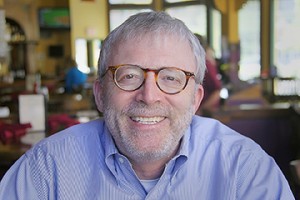 Today, I would like to highlight a guy who, three weeks ago, barely knew what social media was.  Peter L Brandt still doesn't know the finer points of user generated content and it will likely take him a while to catch onto the subtleties.
But who cares.  This guy is a seasoned and wildly successful trader who, it turns out, has a bit of an edge to him while also being absurdly generous with his research.  You can find his Chart.ly stream here.
This morning, Peter sent me his weekend report and informed me that he has been publishing these since 1980 and distributing them to a small group of friends, first via snail mail, then via fax and then via email.  He has recently published a book entitled Diary of a Professional Commodity Trader.  I've just finished it and it is a silly good read for all traders who crave a sense of time perspective, discipline and reality.
It is now my mission to get the word out!
Please welcome Peter to the community.  Embedded below is a copy of the Factor Status Report for February 28, 2011 that he sent to me in the email:
(Hattip to Kevin Commins who introduced me to Peter!)